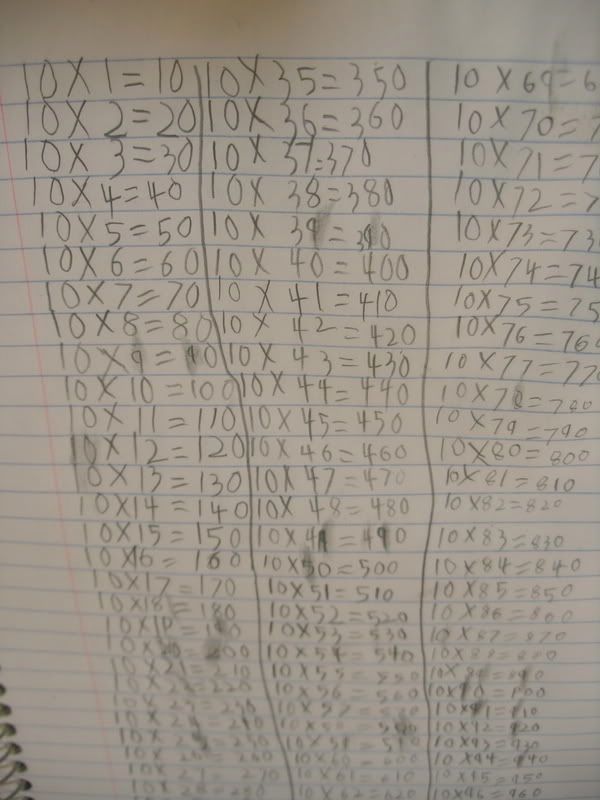 From the time we arrived home from school today until the time we went upstairs to read books, with one grudging break for dinner, Mr. D worked on this amazing project.
The 10 times tables from one to 102. (He wanted to get to 1000 and then wowed himself by going past it.)
I provided the notebook paper and occasional coaching with regards to the orientation of the "bump" of a nine. (Eventually he figured this out himself, repeating my reminder, not like a
P
, not like a
P
," under his breath.)
He's looking forward to showing his teacher Ms. Fabulous, tomorrow. I'm tempted to attach a Post-It that says, "His idea, I swear!"